Positive Behavior Intervention Support (PBIS) is a collaborative and positive process for structuring the learning environment to support the academic and social success of all students. It is the policy of the Michigan State Board of Education that each school district in Michigan implement a system of school-wide positive behavior support strategies. Research shows that students achieve at a higher level when they know the expectations and they feel safe.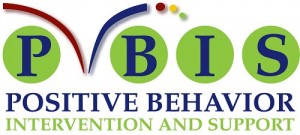 The main purpose of PBIS is to provide and maintain a school-wide consistent, positive, and fair behavior plan. The primary focus and philosophy of this program is to reinforce positive targeted behaviors rather than punishing or delivering consequences for unwanted behaviors.
Check in here once the school year begins to hear what PBIS has in store this year!